Matthew McConaughey's Girlfriend Camila Alves Shows Some Leg At Country Music Awards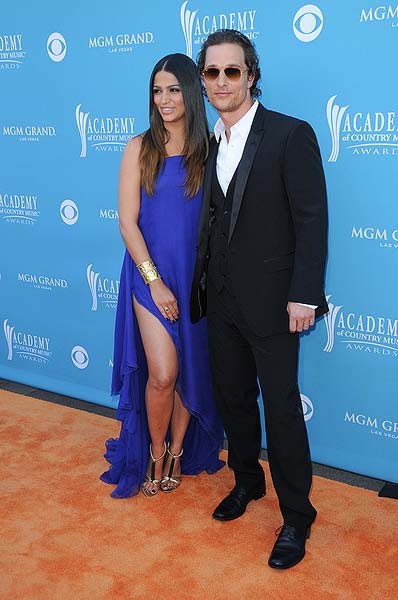 Matthew Mcconaughey left girlfriend Camila Alves red faced at last night's Academy of Country Music Awards by revealing they conceived their baby daughter after last year's event.

The actor presented the "Best Male Vocalist" award to Brad Paisley and explained the ACMs now have a very special place in his heart.

He confessed, "After the show last year, my lady and I, Camila, we even went back to the hotel and conceived a little lady who is now our daughter, Vida Alves McConaughey."

And, as his partner giggled and hung her head in the audience, the actor continued, "I'm having a good time again, but I promise you me and Camila are gonna try not to to get so lucky this year - two's (kids) enough.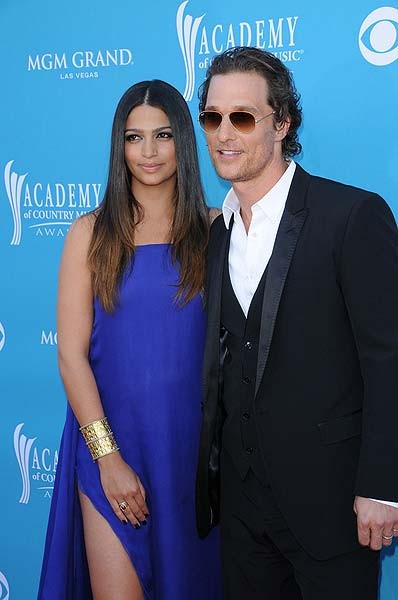 ^ click for next image ^
Click the pics for larger images:
- Click here for more Matthew Mcconaughey pictures! -
- Click here for more Camila Alves pictures! -