Matthew McConaughey's Family Is So Freaking Cute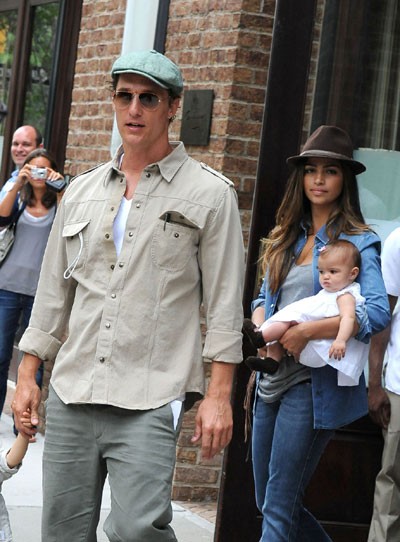 Matthew McConaughey and his girlfriend Camila Alves were photographed leaving their New York City hotel with their children Levi and Vida today. Check out Levi's green bandana and Vida's pink hair accessory. Too cute! What do you think?
Matthew, who turned 40 in November, was "People's Sexiest Man" in 2005. On Victoria's Secret's recent "What Is Sexy" list, Camila landed the "Sexiest Mom" honor.
If there was a "Most Adorable Celebrity Family" award, they would definitely win.
Check out more photos of Matthew here!