Matthew McConaughey Still Gets Naked And Plays His Bongos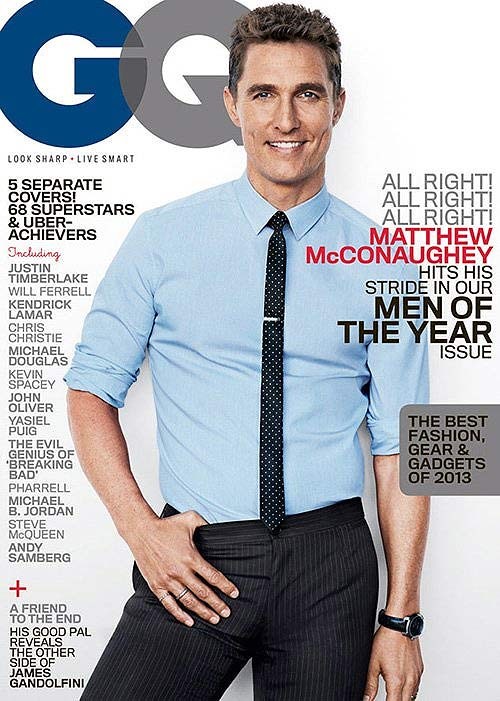 Matthew McConaughey still gets naked to play the bongos.

The actor made headlines in October 1999 when he was arrested at his home in Austin, Texas, after a neighbor called the police because of the noise coming from his home.

When police arrived the found McConaughey naked and playing his drums. They also found some marijuana and drug paraphernalia.

"Of course I still play the congas naked," he tells GQ magazine. "I just close the windows."

The actor, who has since settled down with wife Camila Alves and their three children, also says that for years he didn't understand why he was so popular, but now he gets it.

"Now I get it: outdoors, shirtless on the beach, does a lot of rom-coms, girlfriend loves him, good looking," he says. "It's like he rolls out of bed and shows up and makes it look easy."

Easy or not, McConaughey hopes he's getting better at what he's doing, and he wants people to see that he's more than just a one-trick-pony and wants people to see that he's more versatile as an actor.

"As you get older, you're supposed to get better, there should be ascension," he says.

That ascension is currently taking place in his latest film Dallas Buyers Club, in which he plays real-life AIDS victim Ron Woodruff. McConaughey's name has consistently been thrown around in Oscars talk, but the actor says that's not something he's after.

"There's nothing out there that I am chasing. I want my work to translate. I'm looking for great experiences," he recently said.

Check out more of Matthew McConaughey, along with this year's other 'Men of the Year' in GQ's latest issue.