Matthew McConaughey Started Losing His Eyesight After Starving For Film Role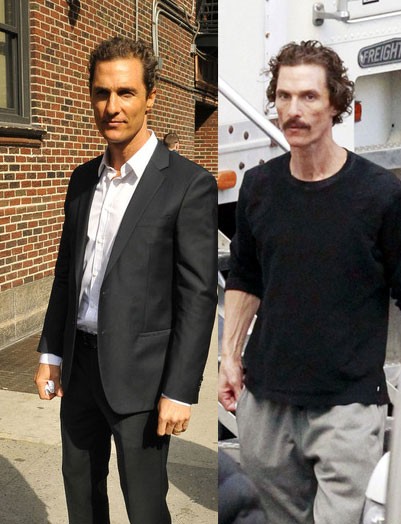 Actors sometimes make drastic changes to their bodies for film roles, but new details about Matthew McConaughey's extreme weight loss for a movie are downright scary.

Last fall the actor dropped significant pounds for his upcoming film "Dallas Buyers Club." He lost so much weight, he was nearly unrecognizable. McConaughey underwent the transformation to play an AIDS victim, and he frequently talked about how the change in his diet affected him.

A source told In Touch he lost nearly 50 pounds, and towards the end he started to lose his eyesight. The actor immediately consulted doctors who confirmed that starvation can lead to vision loss.

Fortunately, experts monitored his health, and the problem wasn't permanent. His health is back to normal again.
"Dallas Buyers Club" centers on real-life Ron Woodroof, who smuggled drugs into the United States from Mexico to help himself and other AIDS patients after he was given just six months to live.