Matthew McConaughey Loves His Airstream Trailer

Matthew McConaughey insists it will be years before he offloads his beloved Airstream trailer - because it has become his dream home on wheels.

The Lincoln Lawyer star spent three years customizing the silver bullet trailer and now hauls it onto film sets and uses it as a getaway.

He explains, "The starboard side... is where all the kitchen (equipment) and the galley and the refrigerator is; on the other side, the port side, is just the electronics, so there's much more room in this one down the middle.

"Also I have a six-and-a-half foot window that opens up above the galley... a bar that comes up on the outside... You can pull up (and) I can cook and serve you through the window.

"It's got an outdoor shower, the bed's elevated an extra 18 inches, so you have that much more storage room underneath."

It was a labor of love to get the trailer revamped. He tells news show Access Hollywood Live, "It took long enough to get this thing done... It took three years to finish this project."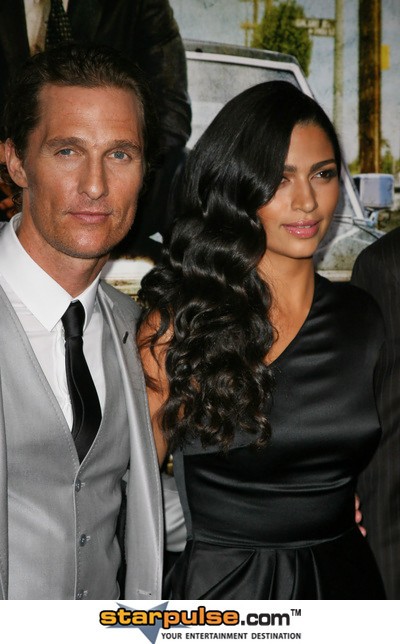 Click for more great Matthew McConaughey pictures: