Matthew McConaughey: It's Trickier To Gain Weight Than Lose It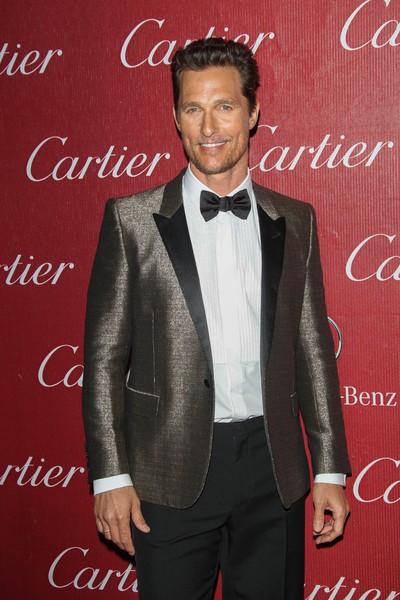 Matthew McConaughey had a difficult time putting weight back on after he lost nearly 50 pounds for the film "Dallas Buyers Club."
For the physically demanding role in which he played an AIDS sufferer, the actor made a stunning transformation from a healthy, muscled physique to a gaunt, small framed character.
However, it was harder to gain weight than it was to lose it.
McConaughey told Hollyscoop: "I gained 45 of them back. The gaining was trickier than the losing. It's more fun, but it's also trickier.
"The first big meal that you eat, your body remembers that it lived at 182 pounds and it wants to sprint back and you have to pull the reigns and go, 'Woah! We gotta take it easy.' It's a marathon."
Over the weekend, McConaughey was honored at the Palm Springs International Film Festival and has received critical praise for portraying Ron Woodroof in "Dallas Buyers Club." He's also been receiving Oscar buzz for the role.

McConaughey said of the film: "It makes it that much more enjoyable to be here sharing it because we were the underdog from day one. We've been the underdog for 20 years."
McConaughey stars in the upcoming HBO series "True Detective" opposite Woody Harrelson. The 8-part mini series premieres on Sunday, Jan. 12.