Matthew McConaughey Isn't Planning On Marriage Anytime Soon

Matthew McConaughey has no plans to wed his longtime girlfriend Camila Alves but insists his decision to shun marriage doesn't make him "any less committed" or "love her any less."
 
The couple is parents to two children, son Levi and daughter Vida, but the 41-year-old Hollywood actor is adamant they are not planning to exchange vows.
 
McConaughey concedes he and Alves may make their relationship official in the future, but he can't see himself marrying anytime soon.
 
During an interview with Piers Morgan, the British host asks the actor if he is against marriage and he replies, "No. I'm for marriage... (But) I don't know... Maybe one day, but... you know, it doesn't make me any less committed. It doesn't make me love her any less."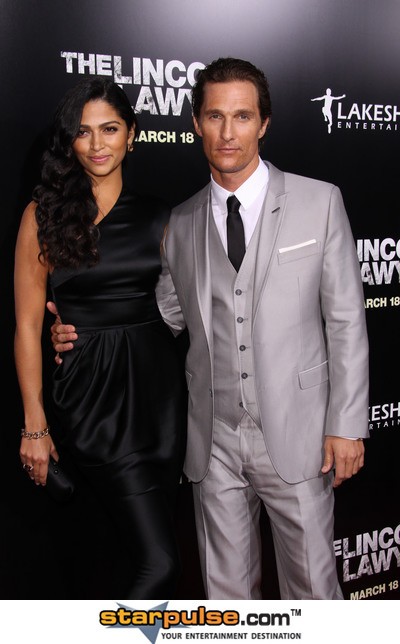 Click for more great Matthew McConaughey pictures: