Matthew McConaughey Is Getting Quite Skinny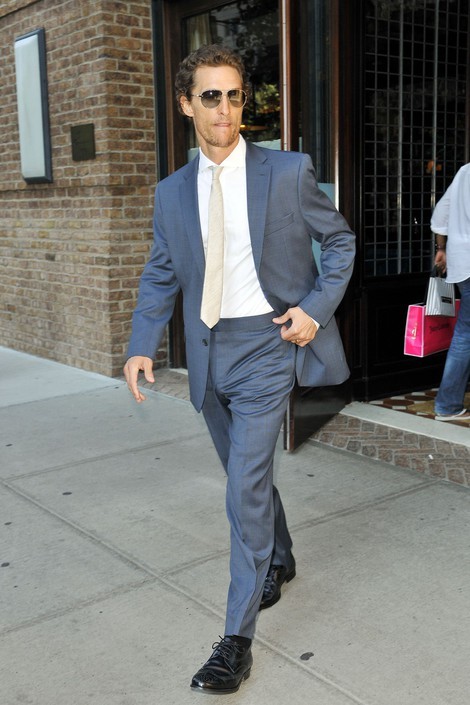 Soon they'll be less of Matthew McConaughey to love. The actor has been losing weight for a new movie role, and he's already dropped at least 15 pounds.
We spotted the noticeably slimmer star in New York City on Tuesday wearing a gray suit. His waistline definitely appears quite slender.
In upcoming film "The Dallas Buyers Club" he plays a man with HIV who smuggles life-saving drugs across the Mexican border after contracting the disease during the 1980s.
McConaughey plans on losing 30 pounds for the role. It's a departure from his recent "Magic Mike" role in which he bulked up and flexed his muscles for the stripper flick.
In "Magic Mike":