Matthew McConaughey Demanded 'Magic Mike' Bongo-Playing Scene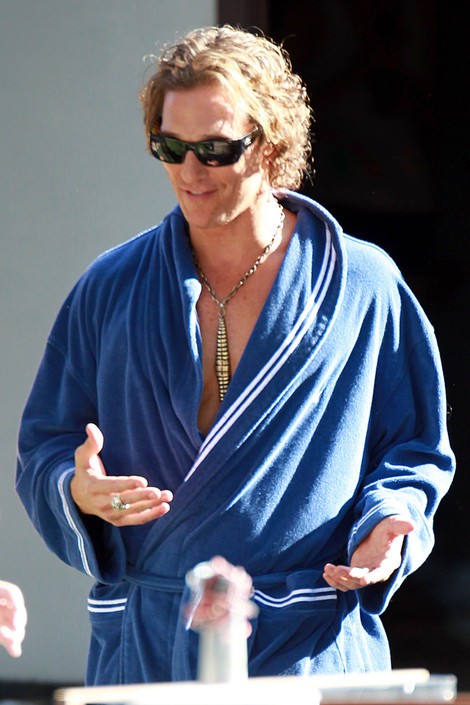 Actor Matthew McConaughey urged writers to include a bongo-playing scene for his character in his upcoming film Magic Mike so he could poke fun at his infamous 1999 arrest.

The Lincoln Lawyer star was taken into custody for possession of marijuana and resisting arrest following a noise disturbance. Police found the actor naked, banging on his bongo drums in his Austin, Texas home in the early hours of the morning on October 26th, 1999.

The drug charges were later dropped and McConaughey was fined after pleading guilty to a lesser count of disturbing the peace. And now the 42 year old has made light of the notorious incident in his new stripper movie by shooting a parody under the guise of his character Dallas.

He says, "That was my idea. Well I'm introducing this guy, played by Kevin Nash, a WWF wrestler, and he's Tarzan, he's one of my guys and he plays Tarzan, so it's a jungle theme that he comes out to. So I said, 'I wanna get the djembes (drums) and really make a jungle beat and call him out.'"

"Now it's a pretty good scene but it probably won't be as well remembered as my October, 1999, get-arrested-for-playing-the-congas-in-the-birthday-suit scene."