Matthew McConaughey Confirms Baby News, Reveals Name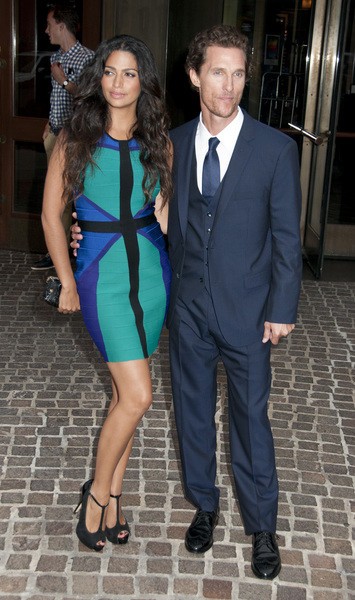 Following the birth of his third child on Friday, Matthew McConaughey has thanked fans for their well wishes.
 
The actor's wife Camila Alves gave birth to Livingston, a sibling for their two other children, Levi, 4, and Vida, 2.
 
In July McConaughey announced the pregnancy news on Twitter, a month after he and Alves wed. On Saturday he told fans about the family's new arrival.
 
He wrote, "Camila gave birth to our third child yesterday morning. Our son, Livingston Alves McConaughey was born at 7:43am on 12.28.12. He greeted the world at 9lbs. and 21 inches. Bless up and thank you for your well wishes. Happy New year, and just keep livin, Camila and Matthew McConaughey."
McConaughey has made headlines recently for his drastic weight loss while filming "The Dallas Buyer's Club." He plays real-life AIDS victim Ron Woodroof, who smuggled drugs into the United States from Mexico to help himself and other AIDS patients when he was given just six months to live.