Matthew McConaughey Announces On Twitter He's Expecting A Third Child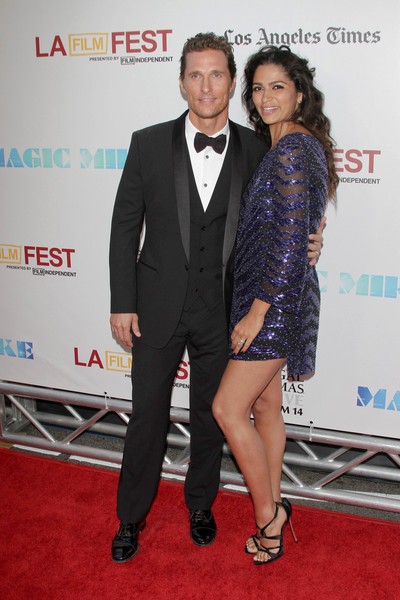 Matthew McConaughey's new wife Camila Alves-McConaughey is pregnant with the couple's third child.
McConaughey took to Twitter on Independence Day to write, "happy birthday America, more good news, Camila and I are expecting our 3rd child, God bless, just keep livin."
 
The actor and the Brazilian model got married last month, and it appears she was hiding a small baby bump under her wedding dress.
 
Alves revealed the couple had decided to tie the knot for their children - son Levi, 3, and daughter Vida, 2, so the family could have the same last name.
 
She explained, "I think it's great for the kids. Levi actually understands what it means now that Mama's going to have the same last name as they have, so that's neat."