Matthew McConaughey And Camila Alves Marry In Texas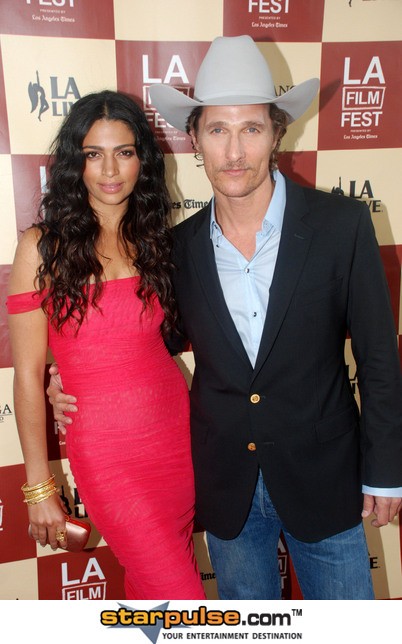 Matthew Mcconaughey married his long-time girlfriend Camila Alves in a small ceremony in the star's native Texas Saturday night, six months after their Christmas Day engagement.

Rumors of a wedding quickly spread this week after Camila had a last minute change of plans and pulled out of a speaking engagement in Beverly Hills. The Brazilian model was supposed to be giving a speech at a luncheon for the Step Up Women's Network, but delivered the talk via video instead, while remaining in Texas for her wedding.

The Magic Mike star's rep told People magazine that only close friends and family attended the nuptials; and that Camila has chosen to take Matthew's last name, officially becoming Camila McConaughey.

Guests reportedly stayed in tents the actor pitched around his estate.

McConaughey, 42, and Alves, 29, have two children together - son Levi, 3, and daughter Vida, 2.