Matthew Fox's Mug Shot: He's A Deer In Headlights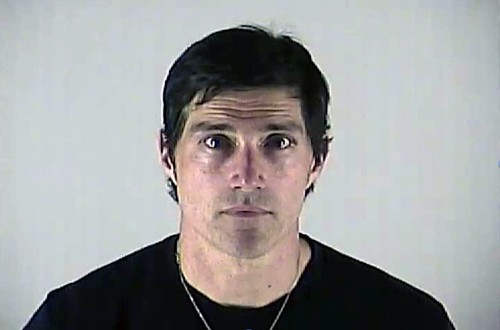 The press just keeps getting worse for former "Lost" star Matthew Fox. Just when news about his DUI arrest died down, the actor was forced to go to the Deschutes Count Jail in Bend, Oregon, on Friday to have his mug shot taken. So he's in the news...again.
 
On May 4, the actor, 45, was pulled over by police and taken into custody for two misdemeanor counts of driving under the influence and driving without a license.
The camera at the jailhouse was broken at the time of his arrest, and officers were unable to take his photo for their records. Last week he was asked to return to the jail so officials could officially take his mug shot.
In June, Fox reached a plea deal with prosecutors and agreed to complete a court diversion program within a year to avoid a jail term. He has also been banned from driving and banned from drinking alcohol for one year.
At the end of May, his "Lost" co-star Dominic Monaghan accused the actor of "beating women." On the plus side, a female bus driver dropped her assault lawsuit against the actor following an altercation in Cleveland, Ohio last year.