Mattel To Develop 'Back To The Future' Hover Boards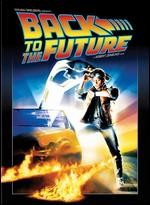 The future from the classic "Back To The Future" movies is here - toymakers Mattel are considering developing replicas of Marty McFly's hover board.
 
Michael J. Fox wowed film fans by zipping around on the floating skateboards in the "Back to the Future" sequels and now the real thing could be on the market in time for Christmas if there's big enough demand.
 
Mattel bosses announced the news at the recent New York Toy Fair, revealing a limited edition run will be available to pre-order next month, according to Slash Film - but there's still no guarantee the boards will go into production.
 
A statement from Mattel reads, "We'll be taking orders for it March 1 to March 20, 2012, and the final product will be shipped around November/December 2012. Because this is such a high-cost item, there will be a minimum number of orders required to go into production. If we don't receive the minimum orders, we won't go into production and customers will not be charged."