Matt Lauer Nearly Left NBC's 'Today' For Rival Network ABC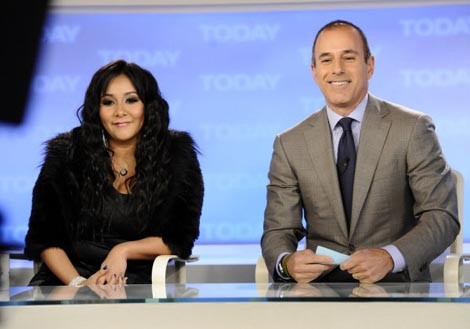 "Today" anchor Matt Lauer almost left the morning show to join a rival show on ABC last year. His actions were spurred by rumors that Ryan Seacrest was poised to take his job.
Lauer allegedly heard the gossip "outside the security gate at the White House Christmas party because Ann Curry had forgotten her driver's license." 
As a result, Lauer though about moving to ABC to rejoin his former co-host Katie Couric and launch a brand new talk show.
His threat to leave resulted in a boosted salary - Lauer negotiated a whopping $25 million two-year contract to stay on "Today."
His presence on the program has been slightly controversial over the past year as many believed he was responsible for Ann Curry's firing. He has always denied he had a hand in her dismissal.
According to New York magazine: "In signing a new contract to remain at the show for at least two more years, he tacitly ratified the plan to remove her. Which doesn't make him a horrible person — it makes him, for better or worse, a pro."
It has also recently been rumored that Lauer will replace Alex Trebek on "Jeopardy."