Matt Lauer Dons Famous 'Baywatch' Swimsuit For 'Today' Halloween Event - See More Pics!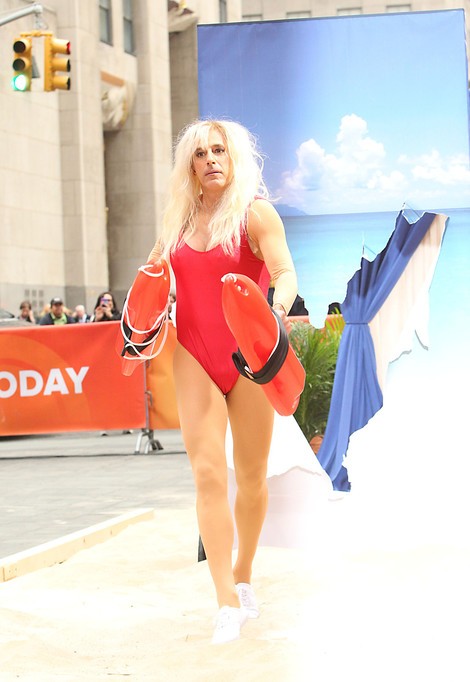 Carrying on their annual Halloween tradition, the members of "The Today Show" morning team donned various costumes during the a.m. broadcast.
Matt Lauer made a particularly entertaining entrance as Pamela Anderson from "Baywatch." He donned the show's signature red swimsuit complete with fake breasts and a platinum blonde wig. He even jumped around in slow motion for the crowd.
Lauer's co-anchors shared the television show theme by dressing up as iconic characters from programs including "The A Team," "The Flintstones" and "Laverne & Shirley."
Check out more "Today" costumes...