Matt Lauer & Ann Curry Dress Up As Prince William & Kate Middleton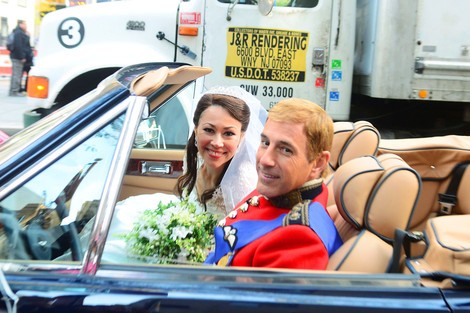 Ann Curry makes a somewhat convincing Kate Middleton (if you look at her from a distance), but we think Matt Lauer makes a poor Prince William.  What do you think?
"The Today Show" co-hosts dressed up as the royal couple for their annual Halloween bash this morning.
The real William and Kate recently raised $1 million for the Child Bereavement Charity, which helps alleviate the suffering of children who have lost family members.  It's likely a cause close to William's heart since he lost his mother Princess Diana when he was just 15 years old.