Matt Lanter To Mock Robert Pattinson In 'Twilight' Spoof

Hollywood is set to take a bite out of the current hype surrounding bloodsuckers - 90210 star Matt Lanter will mimic Robert Pattinson in a Twilight spoof.

TV hunk Lanter will tackle the Twilight story in Vampires Suck, which will see him play a "cheesy" version of Pattinson's fang-sporting character Edward Cullen.

However, the actor insists the new spin on the teen favorite will be much more racy than the original.

He tells People.com, "I'm naked in the movie. We very closely follow the Twilight saga, so I think anything you might find cheesy about Twilight - which I know sounds really weird - we tackle that. You know that famous 'I'm a killer' scene where (Pattinson) is talking about how he's a vampire? We make fun of that, but I pull out a gun and shoot. I'm actually a killer."

Nonetheless, Lanter is sure Pattinson will see the film's funny side: "It seems like (Pattinson)'s got a sense of humor. We're adding to the Twilight saga in a fun, quirky way... We're paying homage. It's the greatest form of flattery."

It's not the first time Lanter has made a mockery of blockbusters - he starred in 2008 parody Disaster Movie.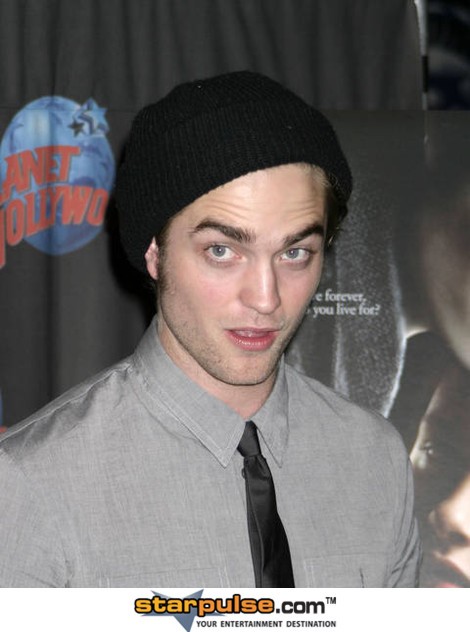 Click Here For More Matt Lanter Pictures