Matt Damon Talks About Straddling & Kissing Michael Douglas For 'Behind The Candelabra'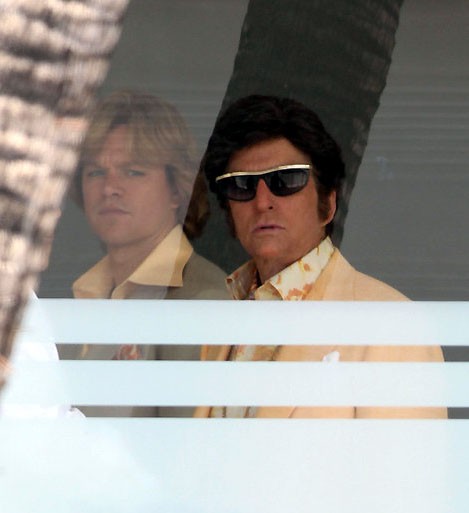 Upcoming TV movie "Behind The Candleabra" may not be suitable for all audiences because it contains a lot of nudity, according to star Matt Damon.
The actor plays flamboyant pianist Liberace's gay lover in the HBO film, and some people may be turned off by the scenes.
In the new issue of Playboy Damon explains, "Normally I'd say no to nudity, but I just did a lot of it playing the long-term partner of Liberace. I mean, it's tastefully done... But this movie's not going to be for everyone."
Michael Douglas plays the entertainer, and the two actors strategically laid out how they would perform in the on-screen sex scenes.
Damon said, "I had to come out of the pool, go over to Michael Douglas, straddle him on a chaise lounge and start kissing him. It's not like I kiss him just once. We drew it up like a football plan."
But it wasn't all bad. "Michael was a wonderful kisser," Damon added. Amen!
The film will air in 2013.