Matt Damon Slams 'Bourne Ultimatum' Screenwriter, Then Apologizes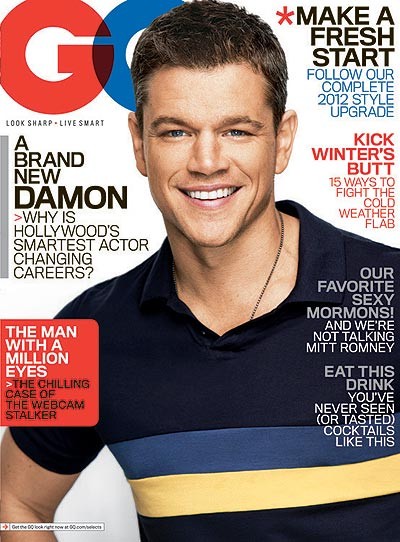 Actor Matt Damon has offered his apologies to screenwriter Tony Gilroy after taking aim at him in a new magazine interview and accusing him of submitting an "embarrassing" and "unreadable" first draft of The Bourne Ultimatum.

The Hollywood star aired his grievances about the third spy installment during a recent chat with GQ magazine, during which he chastised Gilroy for allegedly failing to pen a script worthy of the Bourne franchise.

According to Damon, the Michael Clayton writer struck a deal with movie bosses at Universal that allowed him to land a hefty paycheck for submitting one draft of the film script - but the actor didn't think much of the work he produced, insisting it's so bad, it could end Gilroy's career.

Damon told the upcoming issue of GQ, "It's really the studio's fault for putting themselves in that position. I don't blame Tony for taking a boatload of money and handing in what he handed in. It's just that it was unreadable. This is a career-ender.

"I could put this thing up on eBay and it would be game over for that dude. It's terrible. It's really embarrassing. He was having a go, basically, and he took his money and left."

But the Oscar winner soon regretted his rant and got in touch with the GQ reporter to clarify his fiery comments.

Clearing up the incident, he says, "My feelings were hurt. That's all. And that's exactly why I shouldn't have said anything. This is between me and him. So saying anything publicly is f***ing stupid and unprofessional and just kind of douchey of me."

And Damon insists he is a fan of Gilroy's work, despite his outburst: "If I didn't respect him and appreciate his talent, then I really wouldn't have cared (to apologize)."

Damon quit the franchise after the release of The Bourne Ultimatum and Jeremy Renner has since taken over as the star of the upcoming installment.