Matt Damon Shares His Spray Tan Story For 'Liberace' Role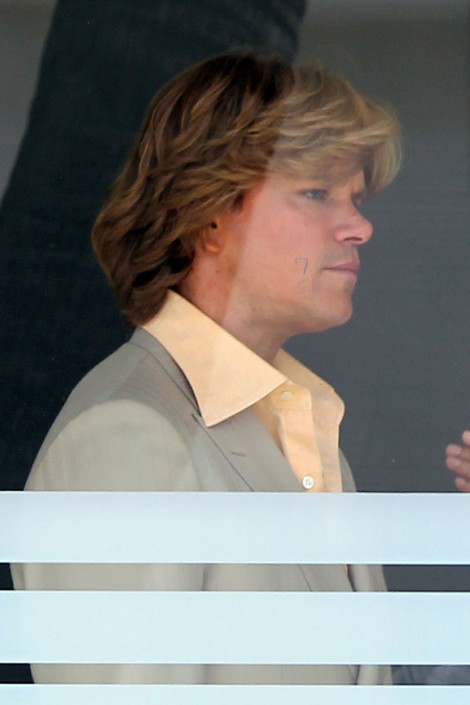 Matt Damon had to undergo extensive tanning to prepare for bum-baring scenes as showman Liberace's gay lover Scott Thorson.
The movie star's love of boxer briefs left director Steven Soderbergh with a skin tone problem on the set and Damon had to stand almost naked in his garage for intricate spray-tan sessions.

He tells Entertainment Weekly magazine, "We realized that because of all the bejeweled Speedos (I had to wear) I was going to need my tan line to go all the way up so it wouldn't look weird.

"Every Sunday night this girl would come to my house, and I would stand in my garage and I would hike my boxer briefs up into the crack of my a** and she would give me a spray tan.

"The first time this happened, I got up the next morning and took off my pajamas, which had turned brown, I showered, and I'm brushing my teeth, and my wife walked into the bathroom and she screams, 'What the f**k happened to your a**?' I was like, 'What?' I turned around to the mirror and went... 'Oh, fuuu...'

"We've been through three childbirths, we've been in the trenches, there are no secrets. But I really wish she didn't see that. That's too much."