Matt Damon Receives 2013 Harvard Arts Medal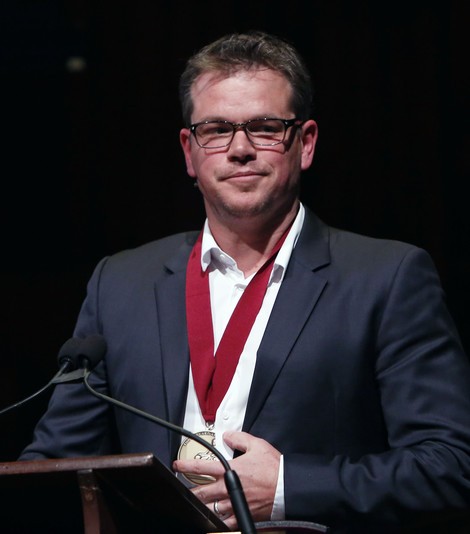 Harvard University has awarded Matt Damon with a special accolade - the 2013 Harvard Arts Medal, which recognizes his contribution to the arts.
The actor attended the college from 1998 until 1992 but dropped out to pursue acting.
Fellow actor John Lithgow, who also studied at Harvard, hosted a special ceremony for Damon. The pair discussed their college days as well as Damon's breakthrough role in 1998's "Good Will Hunting." Damon and co-star Ben Affleck received an Academy Award for Best Screenwriting for the film.
Ironically, Affleck will also be honored by a prestigious univeristy. Next month he will receive an honorary doctorate from Brown University.
Damon is known for films such as "The Departed" and "The Bourne Ultimatum." He most recently appeared in "We Bought A Zoo" and "Promised Land." He stars in the sci-fi film "Elysium" this summer.