Matt Damon Helps Millions Without Safe Water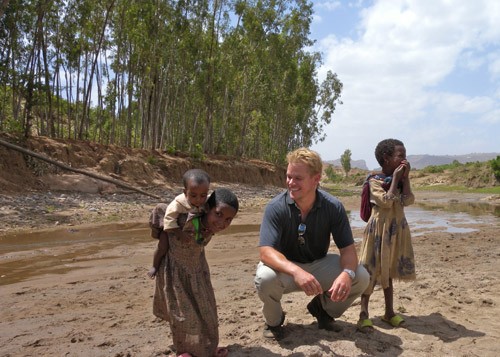 Water.org co-founder
Matt Damon
with children in Tigray, Ethiopia, at the community's previous water source. Today, they have clean water from a village well provided by Water.org. Read more...
Water.org will help the nearly 890 million people without safe water and the more than 2.5 billion people without safe sanitation.
Matt Damon, a long-time advocate for safe water issues, explains the importance of launching Water.org, "Every 15 seconds, a child in the developing world dies from water-related disease. After visiting project sites in Africa and Asia with Gary (White, Water.org co-founder), I've seen the problem and the impact of safe water."
Damon said, "As a clear leader in the sector at delivering innovative and sustainable solutions for those in need, WaterPartners was the natural choice with whom to work to truly affect lasting change."
Water.org co-founders Gary White and Matt Damon join slum residents in Hyderabad, India, in celebrating their new water connection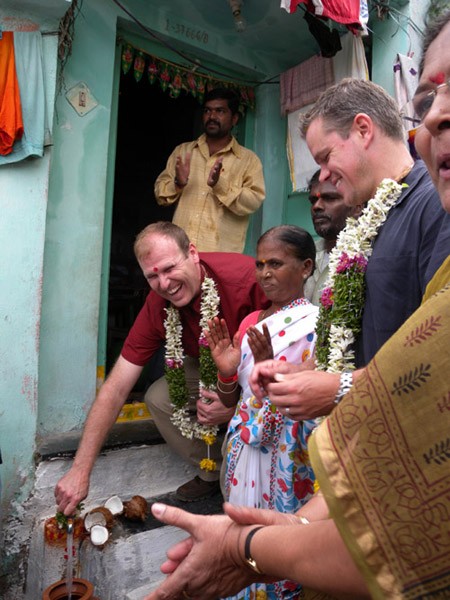 Image © Water.org