Matt Damon And Ben Affleck Return To HBO For New 'Project Greenlight'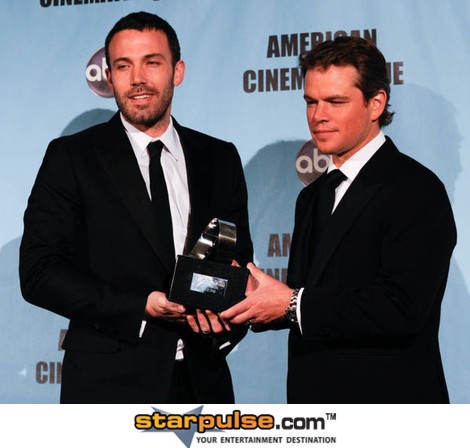 Matt Damon and Ben Affleck are returning to HBO after over 10 years to continue their Project Greenlight series.
Project Greenlight, for the uninitiated, is a competition seeking the best independent screenplay and following every step of a movie's creation – from casting to set design to filming to editing.
In 2001, over 7,000 screenplays were considered before Pete Jones' Stolen Summer won. The film went on to premiere at the Sundance Film Festival and a limited theatrical release. The second season, in 2003, split the competition between writing and directing. The result was The Battle of Shaker Heights, which started Shia LaBeouf and Amy Smart. The series moved to Bravo in 2005, where the horror film Feast was produced.
Affleck said in a statement about the show's return, "Project Greenlight was ahead of its time. Now that technology has caught up to the concept, we thought it was a perfect time to bring it back. A whole new generation of filmmakers has grown up sharing everything, and the next big director could be just an upload away. It is really great having Project Greenlight back at HBO."
Damon added, "Project Greenlight works—careers have been launched and sustained as a direct result of this contest. Pete Jones, John Gulager, Patrick Melton and Marcus Dunstan are just a few of the PGL alums who've gone on to do great things in Hollywood, and Ben and I are really proud of that."
HBO has not said when the series will return.