Matisyahu Discusses His New Album 'Light'

Matisyahu
, best known for his hit 2004 reggae album "
Shake Off the Dust… Arise
" has a new album, "
Light
", that drops Tuesday, August 25th. Matisyahu discusses his inspiration behind the album, the recording process and how he learned to sing with a Patois accent.
Starpulse
: Your new album "Light" comes across as being a beautiful, catchy and enjoyable work of art. Can you tell us a little bit about "Light" and what some of your influences and inspirations were going into the recording process?
Matisyahu
: It's a product of a little bit of soul searching, who I am and my take on the world here looking for some kind of wisdom. Inspiration, I get that from many different places. One place is in Judaism, and in particular where I was studying prior to this record -- some of the texts of Rabbi Nachma of Breslov, who was a Rabbi in the 1800s. He was writing fairytale stories, and so I spent quite a length of time studying some of those stories and that became the inspiration for me.
SP
: Our favorite song on the album was "So Hi So Lo" and it sounds to us as being more rock influenced over your reggae and hip hop influences. You obviously don't keep yourself labeled in a box as far as which genres people tend to label you with. Do you go into a song with the mindset of I'm going to try and make a certain type of genre song, or do just go with the flow and is it more natural?
Matisyahu
: That's one of my favorite songs on the record as well; and actually before I went back in, the record had been completed prior to "One Day" and "For You" were recorded, and so "So Hi So Lo" was probably going to be the single at one point. And you know it's just more the latter of what you were saying. It is totally about what's inspiring me at the moment and what I'm listening to and I might listen to something once or twice and it'll kind of stick with me. ["So Hi So Lo"] was really written my by guitar player Aaron Dugan. He gave me some songs to listen to and it jumped out at me -- the chorus and the build in the song; and then we went back and rewrote the verse with him. The feel was kind of there from the beginning, and we made changes, but that was sort of the style of the song going into it.
On this album I was working with Trevor Hall; he's a really great singer/songwriter, he's gonna have an inspiration for me. So when I'm working with him again, I'm going to go with the things that he does and what I want to incorporate in my sounds, so we'll start with the acoustic guitar and I'll beat box it, and that's how this whole record was put together.
For example, in "So Hi So Lo", it had that beat phonetic, four on the floor beat and chorus. With David [Kahne], we were listening to that and had this kind of scratch track of it. It's like, who should we get to play that? The obvious choice was to get
Fishbone
; and David had worked with them and in his 20 years or 30 years of producing music was like, those are the guys. There's no better drummer, the bass, the rhythm sections for that style than those guys.
I know I'm going kind of beyond the question, but that's kind of the way the whole record was put together. It wasn't one band; it wasn't even really one producer. It was put together in different ways that really represents me as an artist. And like you were saying, even though I kind of had gotten pigeonholed as a reggae singer early on, I've always been into all different types and different styles of music, and it's just that I wanted to make a reggae record at the time and I wanted to make a dance hall style kind of thing at that time; but in some ways I feel that this record is my first record in a sense in that I wasn't locked into one band or one style or anything like that.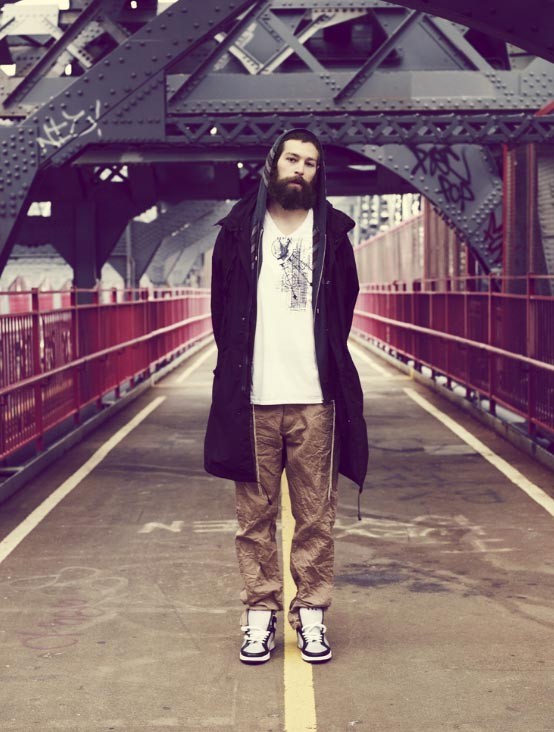 SP
: If you were to describe the album as a whole in one or two sentences, how would you describe it?
Matisyahu
: In a lot of ways I feel the record, with the exception of the song "One Day", but I feel the record is a bit heavier, more complex thematically and darker in a lot of ways than anything that I've done before. I mean, I wouldn't say the record is dark, you know what I mean? That wouldn't be how I would say it, but it's thicker, heavier than anything I've done up to this point and I think it's more complex in terms of the theme and the music. It's more layered. (Laughing) It's really hard for me to say it in like one or two words. Sorry about that.
SP
: (Laughing) No problem. I have a question that comes to me from my friend Kerrian who's from Jamaica; she's always been curious, how did you study the Jamaican dialect known as Patois?
Matisyahu
: I didn't and I have no idea of how to really understand it or speak it; but I listened to so much reggae music. I didn't have Jamaican friends; I didn't hang out in Jamaica; I just spent a lot of time in my bedroom with my with my discman listening to
Bob Marley
and in particular an artist named
Sizzla
. And those two, I just spent so much time listening to and became so emotionally inspired by those two specific artists that when I transitioned into singing, that that was how it was coming out.
But at this point I've had this long break from that style of music and from those artists; I don't listen to much of them anymore and therefore if you were to come to my show now you might hear me singing those same songs but with no accent, or going between different accents, and different dialects so it's kind of like really whatever I'm listening to at the moment is really inspiring the way I'm singing.
SP
: How was your summer? I heard you were touring with
Les Claypool
of
Primus
and doing festivals.
Matisyahu
: I'm playing with a new band called
Dub Trio
and they're an amazing band. Their style is a mix of dub, reggae, and hard hard metal; plus my original guitar player Adam Dugan and Rob Marscher, who's been with me for a year or so. I'm having a great time…and we're going to be touring through the year.
Check out Matisyahu's new album, "Light", which is released Tuesday, August 25th.
Story by
Eric Stromsvold
Starpulse contributing writer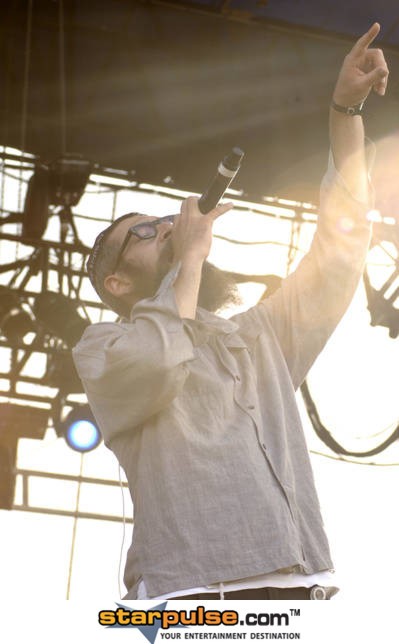 Image © Daniel Locke / PR Photos