'Masters Of Sex' Star Lizzy Caplan Sizzles In The October GQ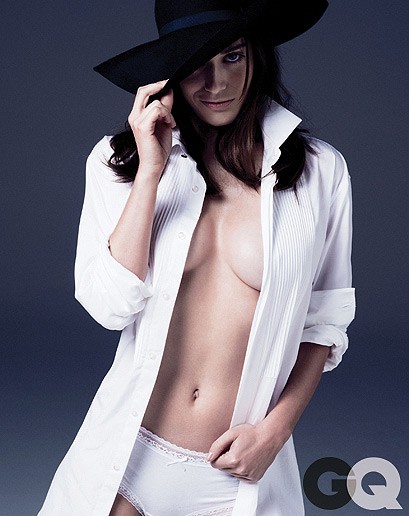 Lizzy Caplan stars in Showtime's new series Masters Of Sex, about human sexuality researchers William Masters & Virginia Johnson. She also stars in a sexy new pictorial for the October issue of GQ Magazine.

Since the show focuses on sex research there's bound to be nudity -- but that's something Caplan, who's no stranger to stripping off -- didn't have any interest in discussing in her accompanying interview.

"I feel like I've answered that question a thousand times about nudity and being nude on set and how am I comfortable with that and what do I think about people on the street who have seen me do that," she says.