Mason Cook: From 'Monday Mornings' To 'The Lone Ranger'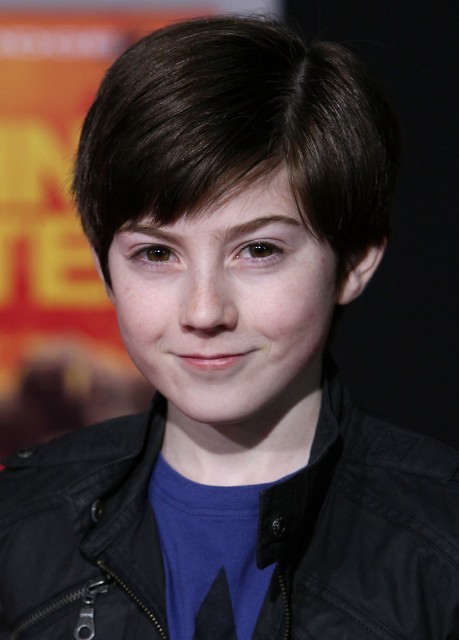 If you're headed to see Disney's The Lone Ranger today, you'll get to catch Mason Cook. The young actor joins Johnny Depp and Armie Hammer in the summer blockbuster, after playing the small but pivotal role of Quinn McDaniels in the first two episodes of TNT's Monday Mornings this spring. BFTV recently connected with Mason to ask him what it was like to work on Gore Verbinski's big movie, as well as to be on the operating table at Chelsea General.
"The Pirates of the Caribbean movies are among my 5 all-time favorite movies, so getting to work with the same team who did those was and is totally surreal!" Mason told us. "There was never any question that it was going to be a huge blockbuster because with this group, it's "go big or go home." But the cool thing to me is that with The Lone Ranger, Gore Verbinski, Jerry Bruckheimer, and Johnny were determined to make a blockbuster that wasn't all CGI or green screen, so they used real locations in the middle of nowhere and lots of authentic sets.  I am honored to be a part of anything that puts my name next to these guys."
Mason plays the character of Will, and he's sworn to secrecy about most of his role, since it involves a "surprise element" that he doesn't want to give away. But he didn't leave us hanging. "What I can say is that all of my scenes in the movie are just Will and Tonto, and that it is our meeting that frames the entire story of The Lone Ranger," he explained. "Since I worked one-on-one with Johnny the whole time, I really got to know him and how he works, which was so cool.  He was always very supportive of me and when he would give me compliments on my acting, I would be speechless!"
"We just had the world premiere at Disney's California Adventure theme park, which was insane," he continued. "That was the biggest and most energetic red carpet I have ever done.  There were thousands of fans lined up and tons of press and the red carpet wrapped through the park.  They had one of the gigantic trains built for the movie there for all the fans to see.
"The final cut of the movie was everything I pictured when I read the script brought to life in a big way – it was unbelievably awesome!"