Mary Tyler Moore To Receive SAG Life Achievement Award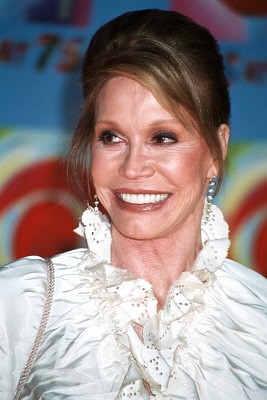 Mary Tyler Moore will receive SAG's Life Achievement Award at the awards ceremony in January 2012.  The actress, who will turn 75 in December, is of course being honored for her unforgettable TV work in 'The Dick Van Dyke Show' and her own self-titled sitcom.
SAG is also said to be impressed by her film roles, her work on Broadway, and her humanitarian efforts.  Moore suffers from Type 1 Diabetes, a condition that has left her health fragile.  She frequently speaks about the disease, lobbies for more research and funds, and wrote a book about her experiences with it in 2009.
For the most part, Moore does occasional guest appearances on TV shows and parts in TV movies, but she acts selectively.  Her most recent role was a cameo on 'Mary Tyler Moore' co-star Betty White's TV Land sitcom, 'Hot in Cleveland.'
Moore broke through to TV stardom when she was only 23.  That's when she was cast as Laura Petrie, wife to Dick Van Dyke's character, on his show.  Astoundingly, that program debuted 50 years ago this fall.
She went on to even greater success with her own show.  Not only was Mary Richards a pioneer for career women, but Moore proved comic actresses could be funny, sexy and poignant all at once.  She won four Emmys for that role alone.  (She also won two for her 'Dick Van Dyke' performances, and one for the Lifetime TV movie 'Stolen Babies' in 1993.)
Moore is also the recipient of a Tony award, and was nominated for an Oscar for her chilly performance in Robert Redford's 'Ordinary People.'  Her role was so polar opposite to Mary Richards that it blew people away.
Clearly, no one can argue with SAG's selection.  If anything, the honor is overdue.