Mary Tyler Moore 'Devastated' By Friend & Co-Star Valerie Harper's Cancer Diagnosis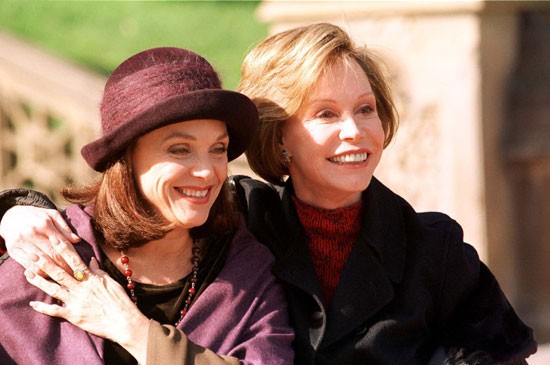 Earlier this week Valerie Harper revealed she was diagnosed with terminal brain cancer, and her friends are shocked and saddened by the news.
After developing a rare condition called leptomeningeal carcinomatosis doctors have told the actress, 73, she only has a few months to live
Mary Tyler Moore starred with Harper on "The Mary Tyler Moore Show," and ironically Moore had surgery in 2011 for a benign tumor in the membrane surrounding the brain, where Harper's malignant cancer cells are.
Moore, 76, told People.com: "I'm absolutely devastated by this news. Valerie has given so much joy, laughter and love to the world. I join her fans and send much love and positive thoughts to her and her family during this difficult time."
Harper called Moore the day before the news went public and insists her former co-star has been a "great girlfriend."
Harper recalls, "She said, 'What's up?' I said, 'It's incurable cancer.' She said, 'Val, I'm so sorry...' Mary said, 'One day at a time. That's how we've got to live our lives. That's the best we can do.' I love her... I learned so much from her and she shared so much."
Harper played Moore's best friend Rhoda Morgenstern on the "Mary Tyler Moore Show" and later in the spin-off "Rhoda."