'Mary Poppins' Tops Festive Film Poll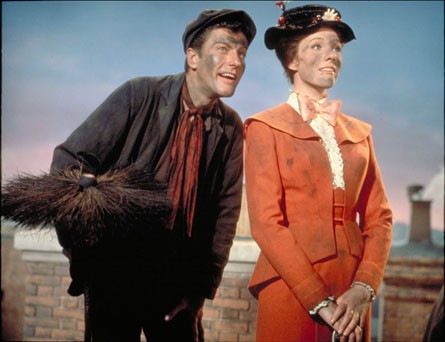 Mary Poppins has topped a poll to find Britain's favorite festive film. 
The 1964 movie musical, starring Dame Julie Andrews as a magical nanny, has been watched more than eight times by the average Briton over past Christmases. 
The second most popular film for families to tune into is Home Alone, which has been watched just over seven times on average. 
The Wizard of Oz and another Andrews classic, The Sound of Music, are third and fourth respectively, in the poll by U.K. TV company Freeview. 
British actress Denise van Outen, a spokesperson for Freeview, says, "It's no surprise to hear that we'll be tuning in to our family favourites once again. For me Christmas just wouldn't be the same without Mary Poppins. 
"I'll definitely be taking charge of the remote control this Christmas."