Mary Murphy Previews 'So You Think You Can Dance' Season 11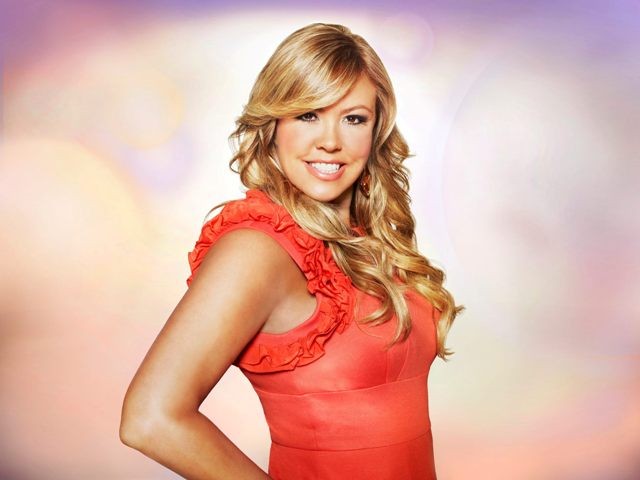 FOX's So You Think You Can Dance is back for Season 11, and we recently checked in with the show's most entertaining judge to see what's going on. Here's what Mary Murphy had to tell BFTV about what we can expect from the show, the evolution of dance on television, and how she's able to always be so high-energy!
"It's another great group of kids. I think it'll be a totally different season than last year, which is kind of refreshing," she said, teasing the new season, which is still in its auditions phase. "I think we're going to have a new influx of ballroom [dancing]. I will say that we've had more ballroom than we've had since probably season two."
Champion dancer and choreographer Mary started with SYTYCD in its first year back in 2005, and aside from a break during Season 7, she's been a part of the show for its entire run. That's a long time for someone to hold any job, especially in reality TV, where judges seem to come and go every year. What has kept the gig interesting for her for so long?
"It's really the kids and the cast," she told us. " Every year it does seem to get better and better. You just fall in love with them when you see them audition. The people that triumph over great hardship, I'm a sucker for all of that. And I know how very hard it is [to compete]."
The show wouldn't be the same without Mary's irrepressible enthusiasm and unique catchphrases. But how does she keep up that energy? Well, it's just natural. "I just pop up," she said, telling us that she doesn't need coffee to get started in the morning. "I wake up, I'm ready to go!"
So You Think You Can Dance, along with other series like Dancing with the Stars and Dance Moms, has made dance part of the pop-culture conversation. Mary spoke with us about the explosion of dance shows on TV, and how it's changed public attitude toward the art form. "We're so grateful for that as well," she reflected. "I just think people have fallen in love with dance. It's been missing from the TV scene and the movie scene for a lot of years.
"I think people now are starting to appreciate dancers for who they are and what they do. There's no huge pot of gold for us at the end of the day, and I think that's interesting for people. We're going to dance whether we make money or not."
"Ten years ago, before the show, I had to explain myself. It wasn't even looked upon as a way to make a living all those years ago," she added. "It's just so interesting. It really makes me happy that there's this enthusiasm."
And as a result of these programs, the general public is becoming much more knowledgeable about dance, too - through things like SYTYCD's slow-motion replays, which show audiences at home exactly what the judges are referring to in their critiques. "That warms my heart that there are people who know what paso doble is, what tap is, what ballet is," Mary said. "I love the fact that over eleven seasons, we have a very knowledgeable dance audience now, and people have picked up on it."
When she's not judging the show, Mary is also still a very active part of the greater dance community, with her own studio in San Diego and a number of charitable efforts. Her 'Mary Murphy's Chance To Dance' program trains school teachers so that they can teach dance to their students, many of whom might not otherwise have the opportunity to learn the art form.
"The fact that these teachers give of their time is extraordinary," she said. "The fact that they come after work [and spend] 20 to 25 minutes in rush hour traffic to get to my studio, to take these lessons to bring [them] back to their children is extraordinary to me."
Her other project is 'Soldiers Who Salsa,' which brings dance to active and retired military members and their families. Check out marymurphyschancetodance.org and soldierswhosalsa.greenrope.com for more information on each of Mary's programs.
When you watch Mary at the judges' table every Wednesday night, of course you're going to be entertained. But beyond that great personality and memorable laugh is an award-winning professional dancer, choreographer and enthusiastic ambassador for the art of dance. If we'd done everything that she has, we'd probably be smiling, too.
So You Think You Can Dance airs Wednesdays at 8 PM ET/PT on FOX. For more on Mary, you can follow her on Twitter (@HotTamaleTrain) and visit her official website (marymurphy.tv).
(c)2014 Brittany Frederick. Appears at Starpulse with permission. All rights reserved. No reproduction permitted. Visit my official website and follow me on Twitter at @tvbrittanyf.