Mary-Kate Olsen Wears An Alaskan Malamute In Paris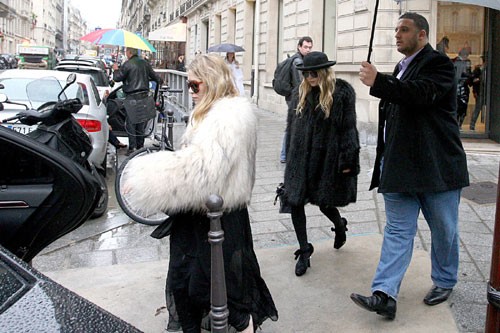 We spotted Mary Kate and Ashley Olsen leaving a store under the over of an umbrella while out shopping on the Champs-Elysees in Paris yesterday. We have a hard time deciphering which one is which, but we think it's Mary-Kate's coat that looks like it's made of an entire fluffy white dog.
The twin media moguls regularly undergo $500 facial peels to keep their faces wrinkle-free.
 
Beautician Aida Bicaj tells PageSix magazine the 24-year-old stars pay a visit to her New York spa every other week for a heavy-duty facial to keep their pores clean and their skin smooth.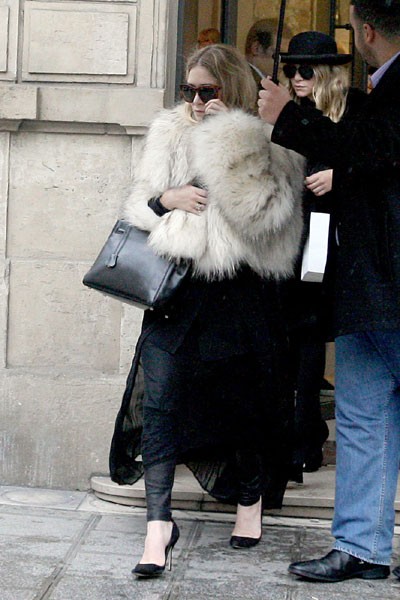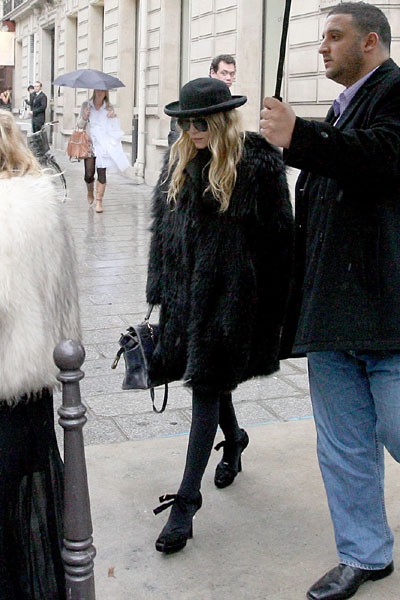 Click for more great Mary Kate and Ashley Olsen pictures: