Mary-Kate Olsen Dyes Her Hair, Looks Sophisticated As A Brunette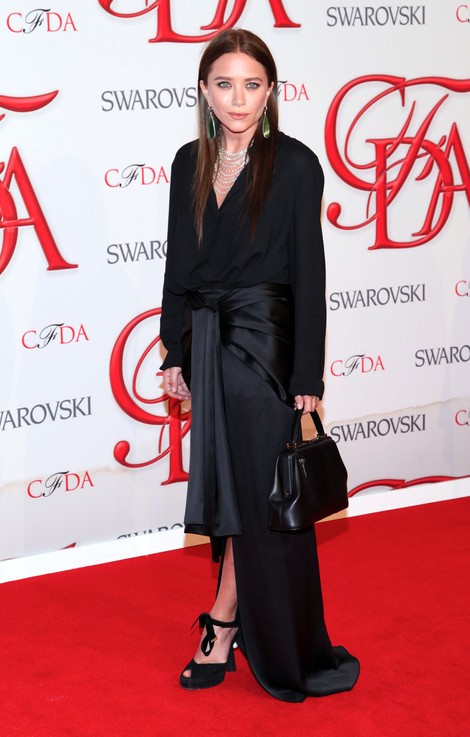 Mary-Kate and Ashley Olsen became famous for playing the adorable towheaded Michelle Tanner on "Full House" in the late 1980s. But Mary-Kate has shed her blonde locks for a more sophisticated brunette look.
The sisters showed up to the CFDA Fashion Awards in New York City Monday. Mary-Kate's blue-green eyes popped with her new hair color. She wore a black wrap dress, black pumps and green earring. She and her sister were named Womenswear Designers Of The Year at the ceremony. They front The Row, a high-end fashion label.
Designer Zac Posen, who mentored Ashley while she was in college, praised the actresses on Twitter, writing, "Congratulations to all the CFDA winners & nominees. So proud of my old intern Ashley Olsen!! Well deserved."
Twenty-five-year-old Mary-Kate recently made headlines for her relationship with former French President Nicolas Sarkozy's brother Olivier, who is 42.
See more photos of a brunette Mary-Kate...