Mary-Kate And Ashley Olsen Retire From Acting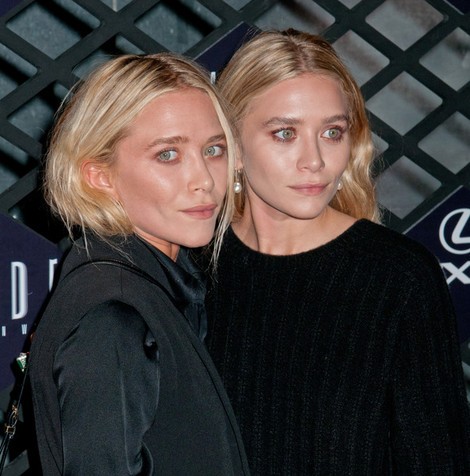 After being in front of a camera since they were infants, the Olsen twins are ready to move on from acting and concentrate on fashion.
The Olsen twins sat down with Women's Wear Daily and basically said they were finished with acting. Mary-Kate last appeared in Beastly in 2011 and Ashley hasn't been in a film since New York Minute in 2004.
Mary-Kate says since the beginning it was a job for the two. "We were always hard workers as kids. It's just the way we are, the way we were raised. Our work ethic was everything, and that never left us. We like to work hard, and we like to try to do everything 100 percent. In fact, it's actually almost impossible for us not to. Sometimes you succeed and sometimes not so much, but it's learning."
Ashley adds, "I always looked at myself, even as a kid, as a businesswoman."
In fact, they rarely felt like actresses. Mary-Kate explains, "With what we were doing in business when we were younger, I don't think it ever felt like we were actresses, because we spent so much more of our time not in front of the cameras, building a brand."
Ashley said later she doubts the two will  be spotted in front of movie cameras again. She says, "We have a video catalogue of everything we did when we were younger, so we're looking at distribution for that now. That's not being in show business, but it's been fun talking to these people we used to be in business with many, many years ago. But the industries are completely different."
The twins are currently working on opening a retail store in Los Angeles for their fashion lines.