Mary J. Blige's Dad In Critical Condition After Being Stabbed By Ex-Girlfriend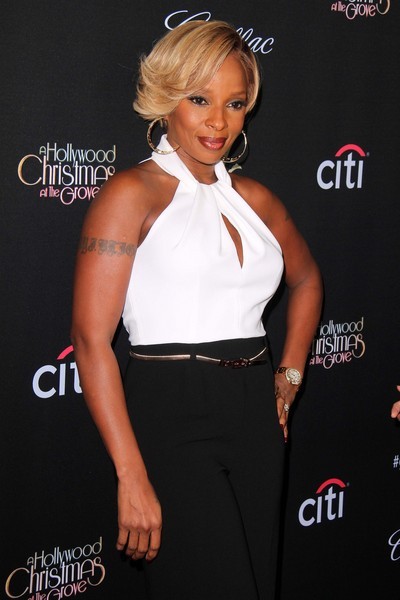 Mary J. Blige's father was hospitalized on Thursday after a former girlfriend stabbed him three times, including once in the neck.
Police were called to Thomas Blige's home at the Arbors of Battle Creek, an apartment complex in Michigan, at 6:58 a.m. Authorities found blood in the snow near the entrance before discovering Blige, 63, in his apartment with a knife by his side.
The singer's father was rushed to Bronson Methodist Hospital in Kalamazoo where he underwent emergency surgery. Blige remains in critical condition.
Officers located Blige's former girlfriend at her home in the same apartment complex wearing "blood-spattered clothing." The unidentified woman, 50, has been charged with "assault with the intent to murder." She is expected to be arraigned today in Calhoun County District Court in Michigan.
Blige reportedly saw his ex letting air out of his tires, he confronted her, and she stabbed him, Detective Sgt. Jim Martens told the Battle Creek Enquirer.
The pair have had seven domestic violence complaints between them since August 2013.