Marvel Reveals First Poster For 'Thor: The Dark World,' In Theaters Nov. 8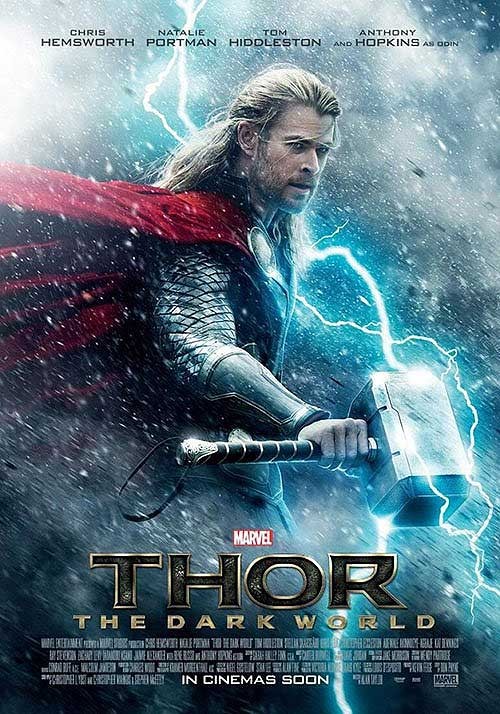 The first poster from this fall's Thor: The Dark World has been released by Marvel Studios, starting some early buzz for the upcoming superhero flick. Chris Hemsworth returns as the God of Thunder and looks ready for battle in the wind, snow and lightning filled image.
Marvel's mightiest hero battles a new enemy in The Dark World -- Malekith the Accursed (Christopher Eccleston), the leader of a dark and ancient race out to plunge Asgard, Earth and the rest of the Nine Realms into darkness.

Thor's father Odin (Anthony Hopkins) is no match for Malekith, and Thor sets out to stop the enemy with the help of Jane Foster (Natalie Portman).

The sequel takes place after the events of last summer's blockbuster The Avengers. Tom Hiddleston, Stellan Skarsgard, Jaimie Alexander and Kat Dennings all reprise their roles from 2011's Thor, while Zachary Levi replaces Joshua Dallas as Thor's pal Fandral.

"Thor: The Dark World" hits theaters November 8. The first teaser trailer for the film is set to debut on Tuesday, April 23.