Martin Scorsese To Helm Bill Clinton Documentary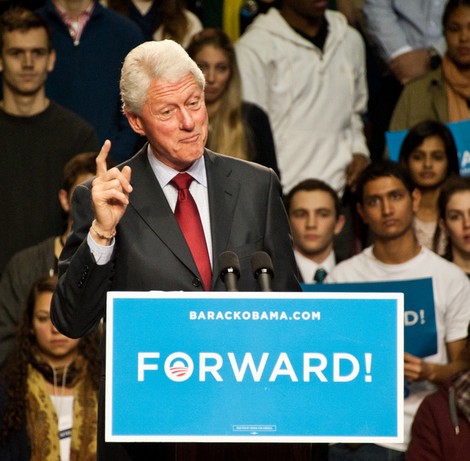 Martin Scorsese is filming a TV documentary about former President Bill Clinton. The filmmaker will co-produce the project with Steve Bing for HBO. Clinton, the 42nd leader of the United States, intends to lend his full co-operation to the project.
 
HBO executive Richard Plepler told TheWrap.com, "President Clinton is one of the most compelling figures of our time, whose world view and perspective, combined with his uncommon intelligence, make him a singular voice on the world stage. This documentary, under Marty's gifted direction, creates a unique opportunity for the President to reflect on a myriad of issues that have consumed his attention and passion throughout both his Presidency and post-Presidency."
 
Scorsese is eager to start making the film: "A towering figure who remains a major voice in world issues, President Clinton continues to shape the political dialogue both here and around the world. Through intimate conversations, I hope to provide greater insight into this transcendent figure."
 
Scorsese has also directed documentaries such as Rolling Stones film "Shine A Light," and "George Harrison: Living in the Material World," about the late Beatle.
A broadcast date for the Clinton documentary has not yet been set.