Martha Stewart Likes To Bake 'Green' Brownies With Snoop Dogg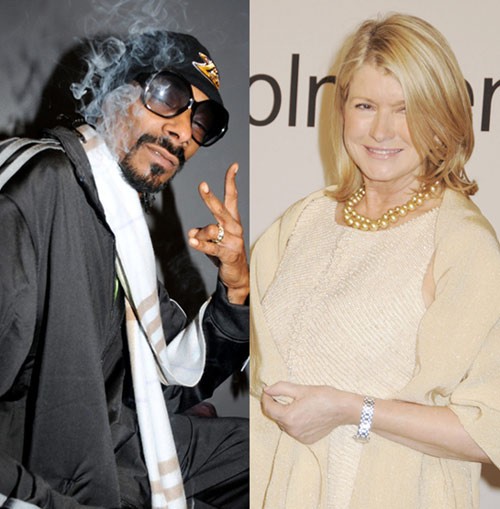 Martha Stewart is either a really good jokester or just really cool - either way, she admitted on the "Today" show that she and Snoop Dogg hang out together and cook brownies.
The lifestyle and culinary expert and the "Gin and Juice" rapper have apparently bonded over their love of the baked good, which includes a special ingredient.
Stewart recently told the "Today" show: "I hang out with Snoop, like... he has time for me. We like to bake brownies together. They are green (with marijuana), they're green actually."
Earlier this year, the rapper told GQ magazine he wanted to teach his three children the right way to smoke marijuana if they take an interest in pot. He explained, "It's not that I would ever push weed on our kids. But if they wanted to, I would love to show them how, the right way, so that way they won't get nothing put in their s**t or overdose or trying some s**t that ain't clean."
Also, Snoop recently cheered up a group of homeless men by buying them lunch and giving them a bag of marijuana.