Martha Stewart Is Looking For Somebody To 'Sleep With,' Joins Match.com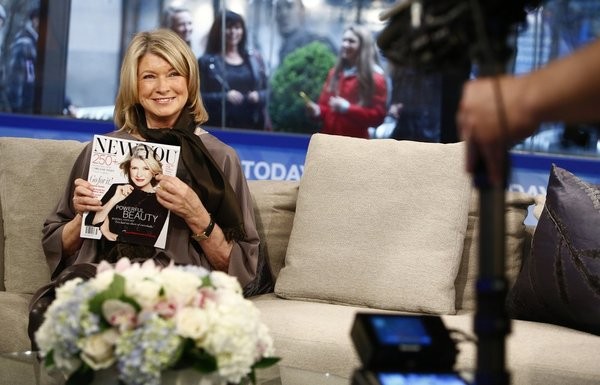 Martha Stewart is looking for love online. The lifestyle guru has joined Match.com to meet a potential mate.

The cooking and decorating queen went on the "Today" show and opened up about her love life (or lack thereof). She unabashedly told Matt Lauer: "I'd like to have breakfast with somebody. I'd like to go to bed with somebody and sleep with somebody."
Too much information, Martha!

The Match.com CEO Sam Yagan told Stewart she should lower her expectations while searching for romance. He advised: "I think finding a soul mate for you might be a little difficult, but I think first dates are easily doable.
"I would recommend not putting your true identity out there or your picture out there only because I think it would be distracting for those initial conversations you have."

Martha joked that the crazies will come out. At least she's good humored about the situation. If you can't have fun dating, why do it at all?

Martha, 71, has been married once and has one daughter, Alexis. She is a grandmother of two children. She once dated Anthony Hopkins as well as billionaire Charles Simonyi on and off for 15 years.
Martha is also the cover girl on the spring issue of NEW YOU. She told the magazine why 70 is the new 50 and how she ages so well: "It's imperative to have a good diet that keeps you healthy. Maintaining a tiny waist is a very important factor in successful aging." 
She added, "In your forties, you should start thinking about the rest of your life and how you are going to approach it. Start making plans. By your fifties, you should have a good doctor and wellness routine set up."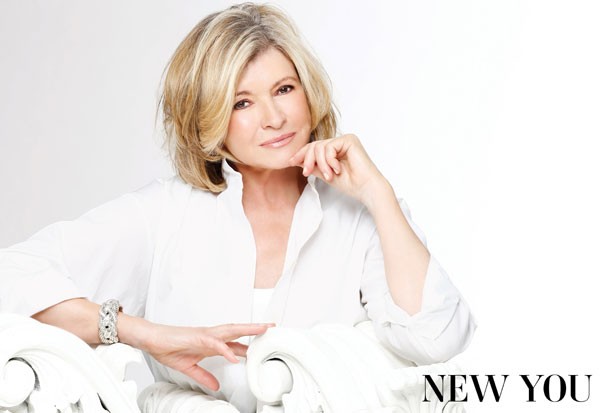 For more from Martha Stewart and all the latest news and trends in beauty and anti-aging, pick up NEW YOU magazine, on newsstands now.