Marriage Has Given Jessica Biel 'Someone To Go Swimming Naked With'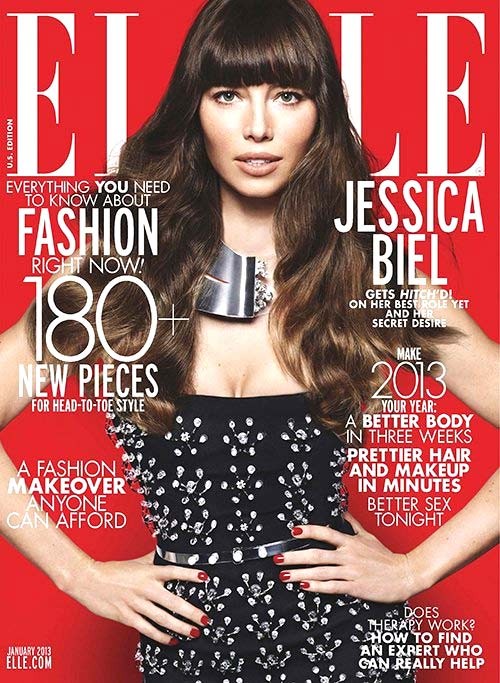 Newlywed Jessica Biel talks about her marriage to Justin Timberlake in the January 2013 issue of ELLE magazine, likening their union to simply having companionship.

"It means always having someone there to open the pickle jar…" she says; "to share the ups and downs with, have adventures with. Someone to go swimming naked with. That kind of thing."

The 30-year-old, who stars opposite Gerard Butler in new film "Playing for Keeps" (12/7), says that her new husband could end up fattening her up in the long run, because he's an excellent baker, although right now he's not a prolific one.

"[Justin] bakes pies," she says. "He's Southern, so he's got all this influence from his grandma. He does a three-layer pie…and blueberry crunch cake, which is pretty unbelievable. It doesn't happen all that often, thank God. Otherwise, it would be a big problem."

As far as her career goes, Jessica says her current plan is to "work with great directors".

"I just want to work with someone who's going to push me to a scary, exciting place that I've never been before," she says.

Check out more of Jessica's photo shoot and read her full interview in the new January issue of ELLE magazine and see more at ELLE.com.