Mark Wahlberg : The Boston Bombings Highlight A 'Serious Problem'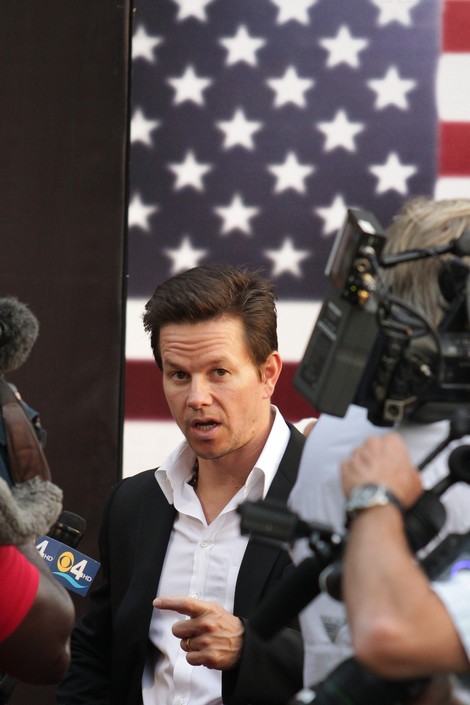 Dorcester, Mass., native Mark Wahlberg was shocked with the rest of the American public at yesterday's bombings at the Boston Marathon.  He has expressed his concerns that the United States has a "serious problem" if families are not safe on an innocent day out.

Two large explosions ripped through the area around the finish line of the Boston Marathon on Monday, resulting in the deaths of three individuals and over 100 injuries ranging from basic trauma to amputations.

Wahlberg, born in Dorcester, heard about the incident during a New York screening of his new film "Pain & Gain" later that night and expressed his disgust very candidly.

"It's just so upsetting." he told People Magazine. "Obviously I've got a huge family and so many family and friends back in Boston. I don't know what exactly happened, and I don't know if everyone's okay. I'm just trying to be here and put on a brave face and just be a professional.
 
"The world obviously needs to change. If you think about all the events over the last couple (of) years, if we can't protect our innocent women and children, then we have a serious problem."

The past year has been bad for the United States.  A series of large, public violent crimes have wracked the nation - from the indiscriminate massacre in Sandy Hook Elementary and multiple stabbings at Lone Star College to the killing spree at a movie theater in Aurora, Colorado. The United States has been experiencing increasingly escalating waves of violent crime.

Wahlberg is right – he's saying what everyone is thinking. Americans don't feel safe. We don't feel like we can trust anyone else. We are scared to go outside. We are scared of our own country. In some ways, our little cradle has been shaken, in the worst possible way since 9/11.
Americans may very well have a problem – but the shining ray of hope is the American tradition of coming together under great duress for one common cause. That will be our answer to this problem, as it always has been in the past.

Winston Churchill wrote, that the United States is like a "gigantic boiler. Once the fire is lighted under it there is no limit to the power it can generate." And President John F. Kennedy once said, "The cost of freedom is always high, but Americans have always paid it. And one path we shall never choose, and that is the path of surrender, or submission."

We have paid the price and the fire is lit. It's time to fix the problem – the only way to go is up.
To read what other celebrities had to say about the Boston bombings, including Mark's brother Donnie, we have coverage of it here.