Mark Wahlberg Ready To Fund 'Entourage' Movie?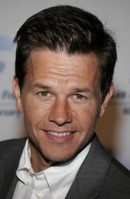 Mark Wahlberg is willing to do anything to take his hit TV series Entourage to the big screen, insisting he'd front the money himself to see his dream come true.

The Fighter star serves as an executive producer on the popular comedy drama, which is loosely based on his own early experiences in Hollywood. Talk of an Entourage movie has been circulating for some time and the show's stars - Adrian Grenier, Kevin Connolly, Jeremy Piven, Jerry Ferrara and Kevin Dillon - are all enthusiastic to reprise their characters for a movie version.

And Wahlberg has vowed to put up the cash himself if studio bosses take too long to move forward with the idea, according to The Hollywood Reporter.

Show creator and writer Doug Ellin says, "We're going to do a movie; it's a question of when and how quickly."

Wahlberg adds, "I said If I had to finance it myself, I'd do it. I certainly hope that this has a chance to become a feature film. People are always saying the episodes are too short. They want to go on a journey with these guys,"

The eighth and final season of the show began airing last week.