Mark Wahlberg: My Rant Wasn't Targeted At Tom Cruise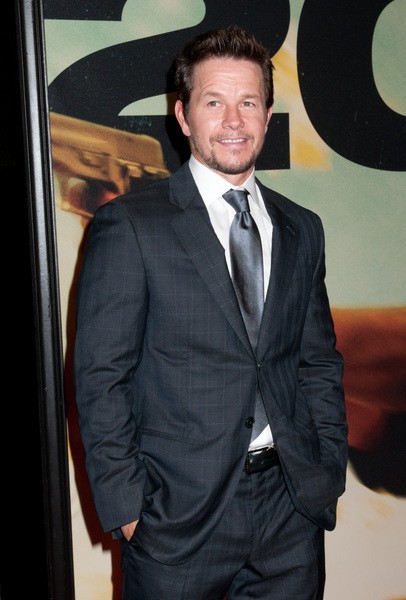 This whole Tom Cruise/Mark Wahlberg feud is much ado about nothing.
In case you need to be caught up: Tom Cruise was in a disposition for his lawsuit against tabloids. A lawyer asked him, "Now, your counsel has publicly equated your absence from Suri for these extended periods of time as being analogous to someone fighting in Afghanistan.  Are you aware of that?"
Cruise responded, "I didn't hear the Afghanistan, but that's what it feels like, and certainly on this last movie, it was brutal. It was brutal."
It was then later added that while talking with his lawyer, he was asked, "Do you believe the situations [being in a movie and fighting a war in Afghanistan] are the same?" Cruise replied, "Oh, come on."
That's where Wahlberg comes in. When asked during a Q&A for upcoming film Lone Survivor if he thought training for films is anything like being in the armed forces, he ranted, "For actors to sit there and talk about 'Oh, I went to SEAL training' ... I don't give a f--k what you did. You don't do what these guys did. For somebody to sit there and say my job was as difficult as being in the military? How f--king dare you, while you sit in a makeup chair for two hours.
"I don't give a s--t if you get your ass busted. You get to go home at the end of the day. You get to go to your hotel room. You get to order your f---ing chicken. Whatever the f--k it is... I've done the movies where I talk about...'God, I trained for four and a half years and I was The Fighter' and f--k all that. It really means nothing. I love Marcus (Luttrell) for what he's done and I'm a very lucky guy to do what I do and I'm proud to have been part of it, but it's just so much bigger than what I do."
He said later, "I'm sorry for losing my s--t."
It was then assumed he was unloading on Tom Cruise after hearing his comments. However, that is not the case. He told TMZ, "I didn't know that it was Tom Cruise who had said that. Somebody had just mentioned that people were comparing [acting and being in the military]. I love Tom Cruise. He's a great actor. I have the utmost respect for Tom Cruise, but I have the utmost respect for military guys; it's just unfair for anybody to comment on that."