Mark Wahlberg Is Bulking Up (In A Really Good Way)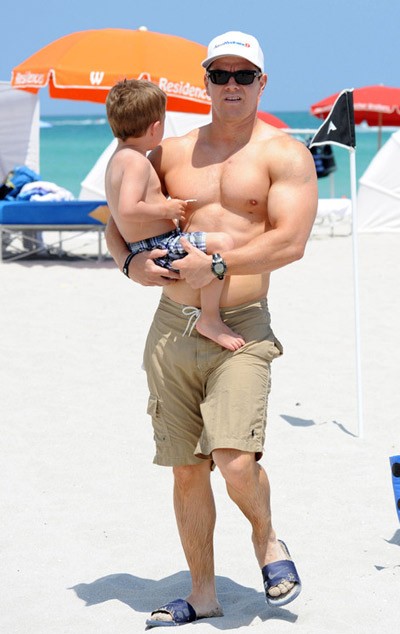 Mark Wahlberg is packing on the pounds - of muscle, that is. The actor is bulking up to play a bodybuilder in the film "Pain And Gain," which he's currently filming in Miami, Florida.
He hit the beach on Wednesday with his wife and two kids, Brendan and Ella Rae. For the last couple of weeks photographers have snapped the star on set and on the beach, showing off his muscled torso and arms.
His wife seems to be a good sport about Mark's amazing physique, which garners a lot of attention. Yesterday two very excited teenagers gushingly shook his hand and cheered afterwards.
See more photos of Mark...