Mark Wahlberg & Diddy Launch High-Performance Water AQUAhydrate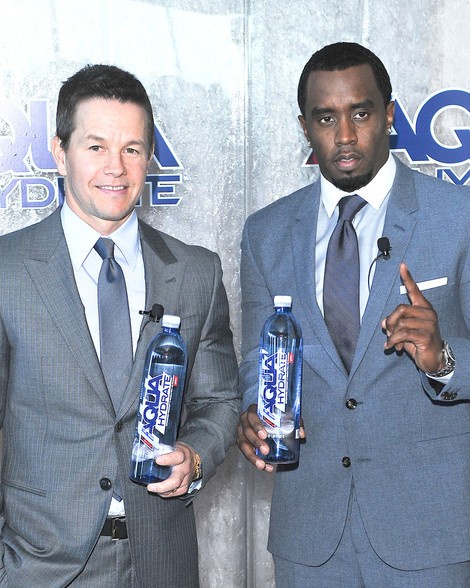 Mark Wahlberg and Sean "Diddy" Combs are officially in business together. The actor and rapper have joined forces to promote the water brand AQUAhydrate, which is essentially a sports drink without all the calories.

The duo have been friends for years and bonded over their love of music (remember Marky Mark and the Funky Bunch?). They have both equally established their business prowess - Wahlberg in film and production and Diddy with clothing and fragrance lines.

While promoting the product in Los Angeles, the friends say AQUAhydrate is the perfect hangover cure.  At the press conference, Diddy, who has his own line of vodka (Ciroc), joked, "I was at a party last night 'til 4 a.m. and look how fresh and hydrated I am today!"
That sounds too good to be true! But we're willing to give it a shot.
Next month Wahlberg stars in the film "Pain & Gain" about  bodybuilders in Florida who get caught up in an extortion ring and a kidnapping scheme.