Mark Wahlberg And Justin Bieber To Co-Star In Basketball Movie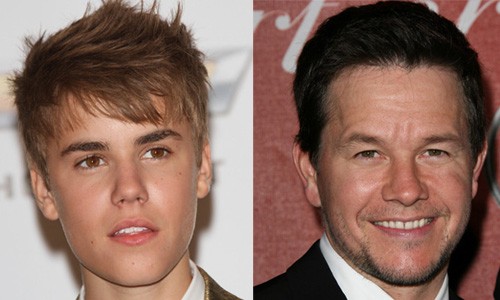 In April we told you Mark Wahlberg and Justin Bieber were going to be working on a new film together. Now we know what the film is about: Basketball!
Mark Wahlberg gave scant details to MTV News - including the fact that he thought he was going to be the young character, not Bieber!
"Wait till you see me and Bieber in the flick. Think of like 'The Color of Money,' " he teased. "So I get this call from Paramount [where they tell me about the story about] an old guy and a young guy. I'm like, 'Cool, let's get Jack [Nicholson]. Let's get Robert De Niro. Let's get Robert Duvall.' And they go, 'What about Garrett Hedlund?'
"I'm like, 'For what?' " he further recalled. "They're like, 'For the young guy.'"
Justin Bieber was also thin on the details, "You'll have to see. I can't really reveal too much about it."