Mark Salling Facing Surgery For Herniated Disc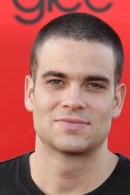 Glee star Mark Salling is facing surgery after realizing his recent basketball injury is far worse than he imagined.

The actor, who plays former bully Puck on the hit show, fractured his pelvis during a basketball game in November - and now he's learned his injury has left him with a herniated disc.

Salling explains, "I have a herniated disc in my L5 (lumbar disc). It's 10 millimeters herniated into my S1 nerve."

And now he's hoping the problem can be fixed with surgery: "It's kinda looking that way, but I'm praying that I won't (have to undergo surgery)."