Mark Ruffalo To Launch Clean Water Crusade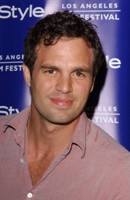 New Hulk star Mark Ruffalo is raging about contaminated waters in America - he's launching a new campaign to protect them from natural gas.

The kind-hearted actor and green campaigner will front a launch on March 28th on late-night TV show The Colbert Report to highlight the ramifications of natural gas in America's water supply.
 
In a post on Twitter.com, he writes, "I'll be on the Colbert Report Wed March 28 launching Water Defense's campaign to protect our water from nat gas. Fossil fuels have been poisoning America's water for too long."

Late last year, Ruffalo brought salvation to stricken residents of a township in Pennsylvania by delivering a supply of clean water after their reserves were contaminated with chemicals.