Mark Hamill Thrilled About 'Extraordinarily Talented' Star Wars Cast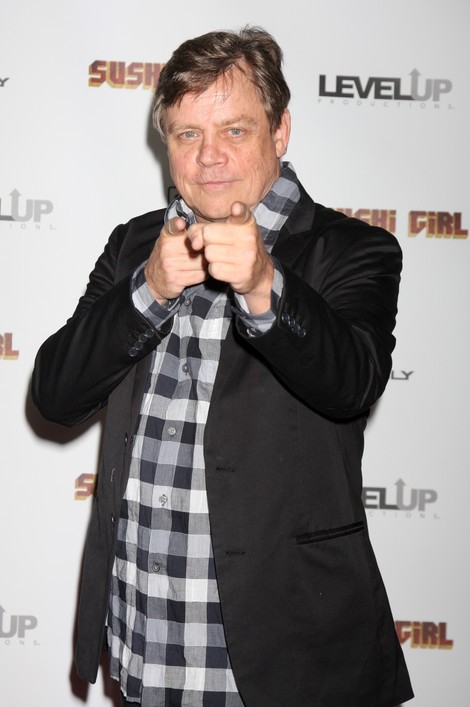 At least one of the cast members of "Star Wars: Episode VII" is thrilled with yesterday's cast reveal. Mark Hamill, who plays Luke Skywalker in the iconic franchise, tweeted early Thursday morning: "UK table read- I was knocked out by the diverse & extraordinarily talented new cast members. WOW they're good! The saga is in superb hands."
Director J.J. Abrams announced the cast on Tuesday, saying in a statement: "We are so excited to finally share the cast of Star Wars: Episode VII. It is both thrilling and surreal to watch the beloved original cast and these brilliant new performers come together to bring this world to life, once again. We start shooting in a couple of weeks, and everyone is doing their best to make the fans proud."
Movie veterans Harrsion Ford (Han Solo), Carrie Fisher (Princess Leia) and Hamill will also be joined by Peter Mayhew, who returns as Chewbacca, Anthony Daniels, who will once again play C-3PO, and Kenny Baker, who plays R2-D2 (his role was revealed months ago).
Also joining the cast are the previously announced Adam Driver, John Boyega, Oscar Isaac, Andy Serkis, Daisy Ridley, Domhnall Gleeson and Max Von Sydow.
The highly anticipated film hits theaters on December 18, 2015.