Marisa Miller Talks About Eating Naked, Being Shy & More In 'Women's Health'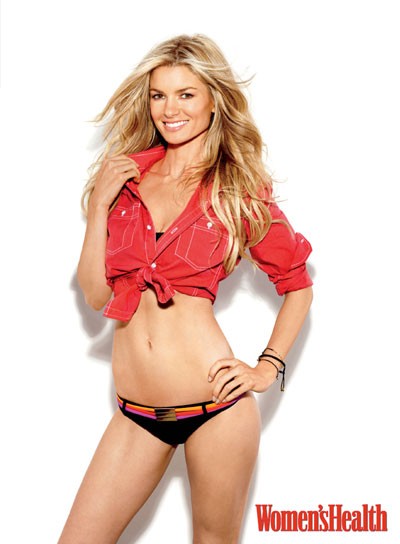 Marisa Miller is the cover girl of the January/February 2012 issue of Women's Health. The model/actress spills all about her dieting secrets, looking fabulous in every photo, and keeping the bond strong between herself and her husband.
Marisa on being shy…
"I'm very shy….I know it's weird for a person who models lingerie and swimsuits, but I don't like to be the center of attention!"
Marisa on making the switch from modeling to acting…
"Eighty percent of the things I do are not natural for my personality. I believe you have to fake it till you make it. Act like you're confident and you'll get there."
Marisa on eating naked as a diet trick…
"Eating smart is all about having an awareness of your body. The most obvious way to do that is by seeing it. So when you're trying to lose weight, spend more time wearing less. I don't think I could eat a plate of nachos naked--could you?"
Marisa on gaining weight because of her guy…
"When I first met Griffin, I gained 10 pounds! When you are falling in love, all you do is make out and eat!
Marisa on keeping things fresh for her husband…
"My job is great, because I come home from work every day made over. So Griffin can get 20 different women in one month!"
Marisa on finding your perfect angle…
"Flip through photos of yourself, find shots you love, then figure out why you love them. What helped me was knowing the angles of my body and what looked right."
To read more click here: http://www.womenshealthmag.com/life/marisa-miller